ENDÉR C

cothalc

chimie

Al1s

Soul

kenny

Description of your team: https://www.youtube.com/watch?v=o3sR5Xt ... e=youtu.be

The qualities of the captain : best captain
Last edited by
ENDÉR
on Fri Aug 02, 2019 7:51 pm, edited 1 time in total.
---
Player
Posts: 1
Joined: Sun Feb 03, 2019 6:28 pm
Terrorist
Haxball
Club
Promo



Kits

:



Home:

/colors red 215 D1D1D1 002F5E 030540


Away:

/colors red 46 041582 E3DFDE A6A6A6


Edit: Captain: TemplleGoku
Co-captain: MessIO, Nub & Jappo
---
Athletico
Captain: Thing'E
Co Captain: Forest
Description of your team: 'we are a serious team and We want to do something beautiful in this wonderful league' - Raduzzz. also we want to help new players
The qualities of the captain : I honestly think i am serious and smart.


Line up:

ro Thing'E (C)
ro Forest (co c)
ro Riddla
ro kassio
ro Twelfth
Last edited by
Thing'E
on Mon Aug 05, 2019 10:46 am, edited 1 time in total.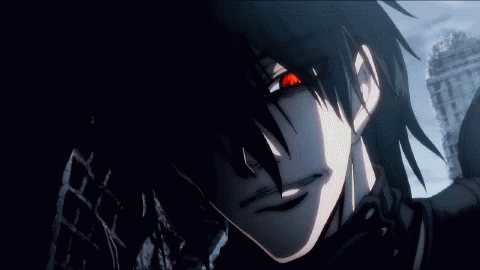 ---
vegeta Clean Sheet
Captain:
B4D 4SS
Co-Captain:

vegeta
Description of your team:
This team is a long-term project, we are not here to just play for fun 1 season then disband, but to keep improving until we reach our goal to win HCL. I have a mix of very experience players (Kai + Progamer + Me) and 3 others who are committed to playing within the team's gameplay system. As a captain I have never disbanded a team, I was captain for 4 seasons in PremierHax (Old UK 3v3 League) and I won each time, and never disbanded or received defloss etc.. I also captained Flame Hawks for 1 season in HaxLife and HCL, where we reached the semi-final (Kai was in that team with me also). So you have a very experienced and reliable captain who knows how to keep a team alive and will turn up for matches on time. We also have a vps host
.
The qualities of your captain:
Loyal + Determined
Line-up:
B4D 4SS (c)

vegeta - (co-c)

qaz00 - (Has VPS host)

Rei

Kai

Progamer
---
Edit: We decided to close the team for now unfortunately. Good luck to everybody.
---
ElDrago

wrote:

↑

Tue Jul 23, 2019 11:14 pm

This is the topic for all the teams that want to join

Federatia

Romana De

Haxball

Some tips to be accepted are :

1. Have at least 1 VPS (Host with low latency)

2. It doesn`t matter the skill of the players rather the activity and positive behaviour .

3. If your application is made for fun or has few words it will be denied automatically.

Team Application Example :

1. Logo and name : 200 x 200 (You can upload your logo on sites like

Imgur

<--- CLICK HERE )

- Your logo needs to have

transparent background

2. Captain . Co-Captain

- Description of your team

(At least 30 words)

- The qualities of the captain

(At least 2 qualities)

3. Line-Up

-

In total you have a maximum of 8 players .

- You may buy some slots later or put the exces players in academies .

Good Luck !!
---
Alpha.

wrote:

↑

Tue Jul 23, 2019 11:29 pm

Beitar Jerusalem
Captain:

Alpha.

Co Captain:

Musonda

Description of your team:

We are a team of 6 Israelis who want to win the league.

We are very serious about the league and will be happy to enter the league as a team.

The qualities of the captain

: Choleric and charismatic .

Line-up


Alpha.

apex

Uxie

Conteno

Musonda

Sterling

Technique
Accepted
---
Thing'E

wrote:

↑

Thu Aug 01, 2019 7:02 pm

Athletico

Captain: Thing'E

Co Captain: Forest

Description of your team: 'we are a serious team and We want to do something beautiful in this wonderful league' - Raduzzz. also we want to help new players

The qualities of the captain : I honestly think i am serious and smart.

Line up:

ro Thing'E (C)

ro Forest (co c)

ro Riddla

ro kassio

ro Twelfth

2tvz5-w3.jpg
Accepted
---
aMp

wrote:

↑

Thu Jul 25, 2019 11:50 pm

FEAR

Captain:

^aMp^

(Captain)

Co Captain:

blackc.

(Co-Captain)

Flaviu

(Co-Captain)

Description of your team:

I did make the team since 2016 I was accepted from the first season in FRH and from then we are still accepted I hope this season will be the same as the other but with new trophies

The qualities of the captain :

I never give up /I'm the team's captain in Feed Me League We are Div1 and there same as here started from a low level to a higher one.

Line up:

^aMp^

(Captain)

blackc.

(Co-Captain)

Flaviu

(Co-Captain)

FAF

Hexúcho

Rooney™
Accepted
---
---